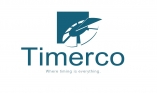 Your cart is currently empty
About Us
Timerco provides a wide range of timer products, unbeatable pricing and executes exceptional customer service. Our operations are based out of Schaumburg, Il, however we supply products all over the world. No customer is too big or too small for Timerco!
Timerco works with several reputable manufacturers to ensure quality products. Whether it be for technical support, to check product stock, or answer questions regarding your order, our representatives and technical support staff are always available to answer your questions when you call.
At Timerco, our shipping policy is very important to us. We make sure our customers do not have to wait for a product and ship same day via UPS for orders received before 4:00PM EST. Should an item be out of stock at the time of order placement, you will be notified of the expected delivery date. For your convenience, we accept MasterCard, American Express and Visa. Stop by our website on a regular basis, we are always adding new products. Thank you for doing business with Timerco!
Timerco, LLC

1901 N. Roselle Rd suite 800
Schaumburg, IL 60195
(844-310-2842)
brant@timerco.com